Nothofagus gunnii – Deciduous Beech
Plants available in slimline tubes and jumbo tubes.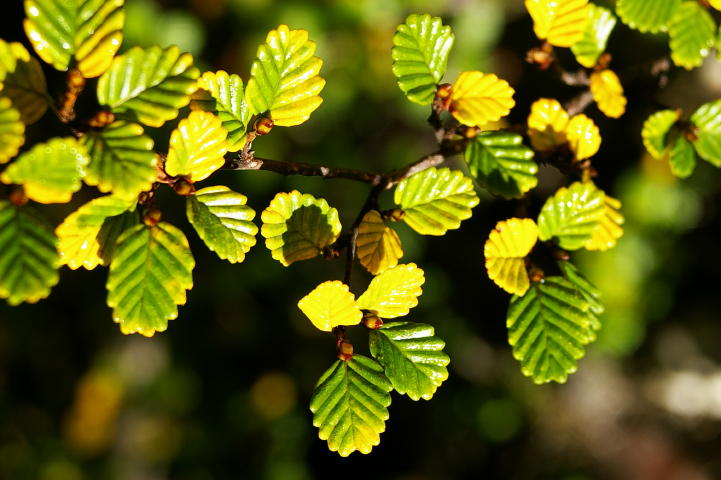 Australian-made pots
A range of Australian made pots and bird bowls are now available in the nursery.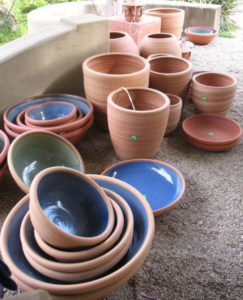 Pimelea nivea – Bushman's Bootlace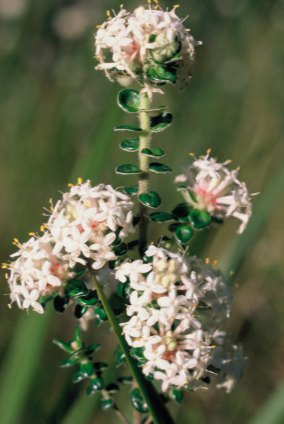 An endemic shrub with arching stems to ~ 2m. Delicate white pompom-like flowers in spring. Widespread in open forests on rocky hillsides. Prefers a well drained location in full sun or part-shade. A very tricky number to propagate so we don't have them available all the time. Although it's really difficult to propagate at this stage they are quite hardy and don't mind frost. Keep tip pruning this plant to keep it bushy. This is a beautiful plant in the garden or a pot. Your friends will be envious! We still have some in stock.
Correa lawrenceana – Mountain Correa
An understorey shrub to ~ 2m high. Pale green tubular flowers in autumn and spring. Prefers a moist, semi-shaded position. Excellent bird attractor.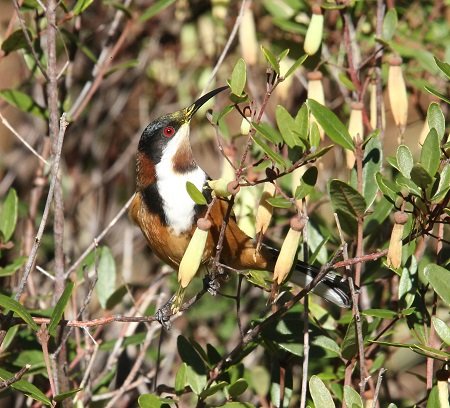 (Many thanks to Sarah Lloyd for letting us share this image.)
Epacris impressa – Common Heath
Another Eastern Spinebill favourite in autumn and winter.
Understorey / heath to ~ 60cm high. White, pink or red flowers in autumn/winter. Prefers a well drained location. Full sun or partial shade. Good bird attractor. Suitable container plant. Tip: prune regularly to maintain shape.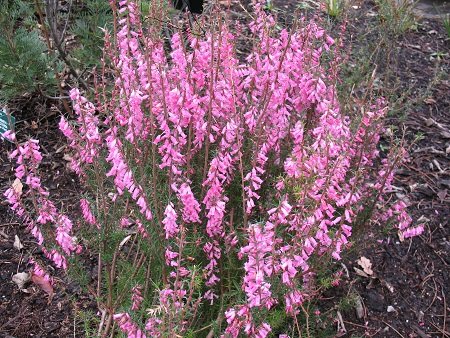 Banksia serrata – Saw Leaf Banksia
Large shrub or small tree to ~ 6m high. Large yellow flower spikes from spring to autumn. Prefers well drained soil. Full sun or partialshade. Tolerates some coastal exposure. Significant nectar producer. One of Tasmania's threatened species.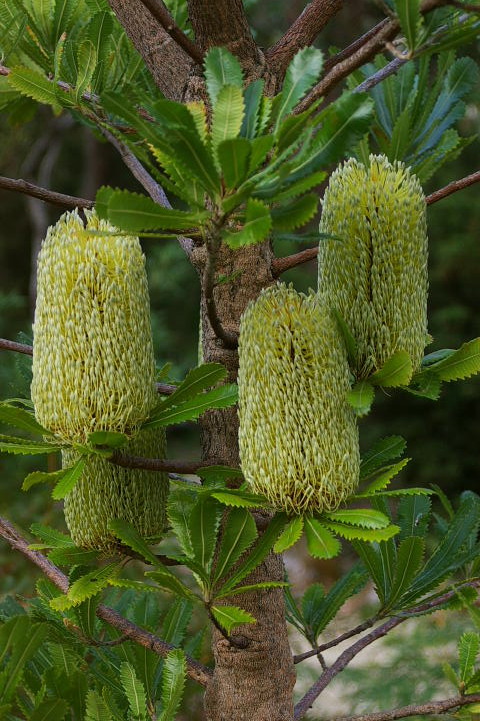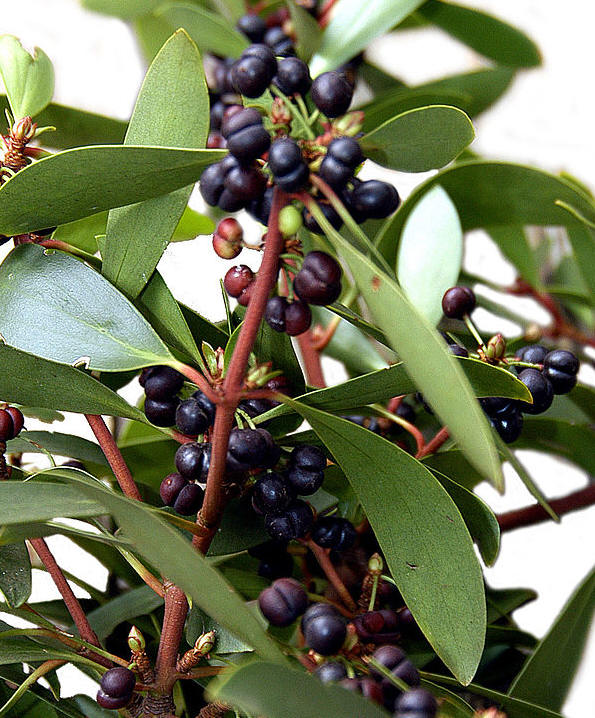 Why doesn't my native pepper (Tasmannia lanceolata) have berries?
Female plants produce berries. Perhaps you have a male plant.
How can I be sure to purchase a female?
Ask for cutting-grown plants.
Do I need a male and female plant to have berries?
Female plants can seemingly produce fruit without a male plant in close proximity, but pollination may improve fruit setting.
How do I tell the difference between the male and female?
When the plants are in flower: